Imagine yourself lounging on a pristine beach, sipping a refreshing drink, and enjoying a delicious meal without emptying your wallet. That's the reality in Punta Cana, a Caribbean gem that offers more than just beautiful beaches – it's a paradise of affordability too! In this blog post, you'll discover "why is Punta Cana so cheap" and learn the reasons behind Punta Cana's budget-friendly allure, as well as how to make the most of your trip without breaking the bank.
Related Content:
Table of Contents
Short Summary
Punta Cana is an affordable destination due to its proximity to the US, well-developed tourism infrastructure and competitive local economy.

Budget travelers can take advantage of all-inclusive resorts, vacation rentals, discounted dining options and inexpensive activities & excursions.

Money saving tips include travelling during off peak season, booking in advance & using local currency for better exchange rates.
Affordability Factors
Punta Cana's affordability lies in three main factors: its proximity to the United States, well-developed tourism infrastructure, and a local economy with competitive prices. These elements come together to create a destination that attracts travelers seeking an affordable yet unforgettable experience.
Let's delve deeper into each of these factors and see how they contribute to Punta Cana's budget-friendly reputation.
Proximity to the United States
The Dominican Republic, home to Punta Cana, is strategically located just 947 miles from Florida, making it a feasible and cost-effective destination for American travelers. With a valid passport, US citizens can enjoy a stay of up to 30 days without the need for a tourist visa, making travel to Punta Cana even more convenient. The close distance also means shorter flights and lower transportation costs, allowing vacationers to allocate more funds towards accommodations, dining, and activities.
In addition to its close proximity to the United States, the Dominican Republic receives visitors from other countries such as Canada and European nations. As a result, the country has developed a robust tourism infrastructure to cater to the diverse needs and preferences of its guests, which brings us to the next factor contributing to Punta Cana's affordability.
Tourism Infrastructure
Punta Cana boasts a well-developed tourism infrastructure, with more than 25 all-inclusive hotels and eight more in the pipeline. The region is well connected by modern highways that link major cities and coastlines, making it easy for visitors to access popular tourist attractions. This extensive infrastructure ensures that travelers have a wide range of options when it comes to accommodations, dining, and activities.
The presence of numerous hotels and resorts in Punta Cana leads to healthy competition, which in turn results in competitive pricing. Visitors can enjoy various types of accommodations without spending a fortune, from budget-friendly hostels to all-inclusive resorts that cater to every need and preference. This competitive landscape allows tourists to find accommodations that fit their budget and enjoy a memorable vacation without breaking the bank.
Local Economy
The local economy in Punta Cana plays a significant role in its affordability as a vacation destination. As a developing country, the Dominican Republic offers more economical prices compared to other Caribbean destinations. For example, the average cost of rent is around $600, transportation costs about $50, and entertainment expenses are typically around $100. Moreover, food costs are relatively low, with an average price of approximately $200.
These competitive prices extend to the tourism industry, where visitors can find budget accommodations, affordable dining options, and inexpensive activities. By taking advantage of the local economy, tourists can enjoy a fantastic vacation in Punta Cana without stretching their budget.
Budget Accommodations
When it comes to accommodations, Punta Cana offers a variety of options that cater to different budgets and preferences. All-inclusive resorts are a popular choice among visitors, providing an array of amenities and services under one roof.
On the other hand, vacation rentals offer a more private and personalized experience for those looking for a home away from home. Let's explore these budget-friendly accommodation options in more detail.
All-Inclusive Resorts
With more than 70 all-inclusive resorts in Punta Cana, visitors have a plethora of options to choose from. These resorts offer packages that include meals, beverages, and activities, allowing travelers to enjoy a worry-free vacation without constantly tracking expenses. Renowned resorts such as Secrets Cap Cana Resort & Spa, Dreams Royal Beach Punta Cana, Hyatt Zilara Cap Cana, and Breathless Punta Cana Resort & Spa offer world-class amenities and services at competitive prices.
The abundance of all-inclusive resorts in Punta Cana ensures that travelers can find a resort that fits their budget and preferences. By opting for an all-inclusive resort, visitors can enjoy a luxurious vacation experience without overspending, making Punta Cana a popular choice for budget-conscious travelers.
Vacation Rentals
For those seeking a more private and personalized vacation experience, vacation rentals are an excellent alternative to all-inclusive resorts. These properties can be rented for a short period of time and range from apartments to villas, offering various amenities to suit guests' requirements. Vacation rentals can be sourced through providers like Airbnb or other specialized websites, often at more affordable rates than traditional hotel accommodations.
By choosing a vacation rental, travelers can enjoy the comforts of home while exploring Punta Cana and its surroundings. This option allows visitors to experience the local culture and lifestyle more intimately and can often result in significant savings when compared to resort stays.
Affordable Dining and Drinking
Punta Cana is a paradise for food lovers, offering an array of delicious and affordable dining options that cater to various tastes and budgets. Local cuisine is both cheap and delectable, featuring a mix of traditional Dominican dishes and international influences. In addition to the excellent food, many bars and restaurants offer happy hour deals, allowing visitors to enjoy discounted drinks and further stretch their vacation budget.
Let's take a closer look at the affordable dining and drinking scene in Punta Cana.
Local Cuisine
The local cuisine in Punta Cana is influenced by Dominican cooking, offering a variety of mouthwatering dishes such as mang, sancocho soup, lechon asado, locrio, and fresh fish and seafood. These dishes are not only delicious but also budget-friendly, allowing visitors to enjoy the flavors of Punta Cana without splurging. The national dish, La Bandera, is a must-try, consisting of rice, red beans, and a selection of meat such as beef, chicken, fish, or pork.
Exploring the local food scene in Punta Cana is not only a great way to save money, but also an opportunity to immerse oneself in the rich culinary culture of the Dominican Republic. From street food to sit-down restaurants, travelers can sample a range of dishes and flavors that showcase the best of the local cuisine.
Happy Hour Deals
Happy hour deals are a fantastic way for visitors to enjoy discounted food and drinks during their Punta Cana vacation. Many bars and restaurants offer special prices on beverages and appetizers during designated hours, allowing tourists to unwind and socialize without overspending. Some popular happy hour offerings in Punta Cana include discounted beers, cocktails, and small plates.
In addition to traditional happy hour deals at bars and restaurants, there are also happy hour cruises available in Punta Cana that combine snorkeling, drinks, and music for a fun and affordable experience. By taking advantage of these deals, visitors can enjoy the vibrant nightlife and social scene of Punta Cana without breaking the bank.
Inexpensive Activities and Excursions
Punta Cana offers a wealth of activities and excursions that cater to different interests and budgets. From beach days and nature exploration to cultural experiences, there are plenty of ways to enjoy the beauty and diversity of Punta Cana without spending a fortune.
Let's explore some of the affordable activities and excursions that make Punta Cana an attractive destination for budget-conscious travelers.
Beach Days
The stunning beaches of Punta Cana, such as Bavaro Beach, Macao Beach, and Saona Island, are a major draw for visitors and can be enjoyed without spending a dime. With their white sands, turquoise waters, and swaying palm trees, these beaches offer the perfect setting for relaxation, sunbathing, and swimming. To make the most of your beach days, bring plenty of sunscreen, a hat, and a beach umbrella for shade. Don't forget to stay hydrated and be mindful of the local wildlife.
Aside from soaking up the sun and enjoying the warm Caribbean waters, beachgoers can also participate in activities such as beach volleyball, snorkeling, or simply taking a leisurely stroll along the shore. With so many beautiful beaches to choose from, visitors can easily fill their days with sun, sand, and surf without breaking the bank.
Nature Exploration
Nature lovers will find plenty to explore in Punta Cana without spending a fortune. Activities such as visiting ecological parks and reserves, exploring national parks, going on safari tours, and experiencing the exotic marine world are just a few options for nature exploration in the area. Many of these activities are available at a relatively low cost, with prices ranging from $10 to $50 per person.
To ensure cost-effectiveness when exploring nature in Punta Cana, consider booking activities ahead of time, taking advantage of discounts and promotions, and traveling during the off-peak season. By following these tips, nature enthusiasts can enjoy the stunning natural beauty of Punta Cana without overspending.
Cultural Experiences
For those interested in immersing themselves in the local culture, Punta Cana offers a range of affordable cultural experiences. Taking cultural tours, such as the Higüey Cultural E-Bike Tour, allows visitors to learn about the history and culture of the Dominican Republic while exploring the city of Higüey and its surrounding areas. Visiting local markets, such as the Local Green Market Plantation Tour, provides an opportunity to sample local produce and dishes while experiencing the vibrant atmosphere of the marketplace.
Another way to experience Dominican culture without the need for language skills is by visiting one of the discos or street bars and engaging in the local music scene. With so many affordable cultural experiences available, visitors can gain a deeper understanding of Punta Cana's rich history and traditions without straining their budget.
Tips for Saving Money in Punta Cana
To make the most of your budget while visiting Punta Cana, consider the following money-saving tips: travel during off-peak season, book in advance, and use local currency. By following these suggestions, you can stretch your vacation dollars further and enjoy an unforgettable trip to this affordable Caribbean paradise.
Let's take a closer look at these tips and how they can help you save money during your Punta Cana vacation.
Travel During Off-Peak Season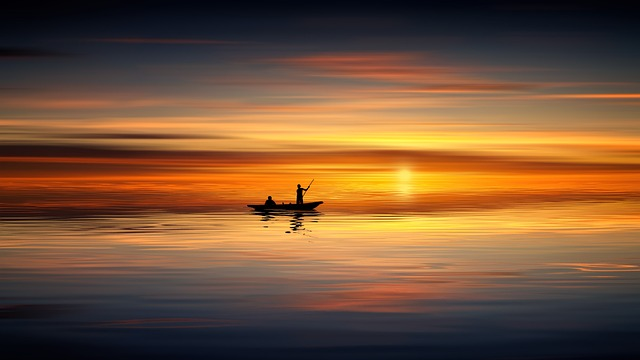 Traveling during off-peak season (typically from April to September and October to December) can result in significant savings on flights, hotels, and activities. During this time, there are fewer crowds and increased availability of services, making it an opportune time to explore Punta Cana. The weather is also generally more temperate during the off-peak season, allowing for comfortable exploration of the region's attractions.
By choosing to visit Punta Cana during off-peak season, travelers can take advantage of lower prices and a more relaxed atmosphere, allowing for a more enjoyable and budget-friendly vacation experience.
Book in Advance
Booking ahead of time is another effective strategy for saving money in Punta Cana. By securing discounted rates on flights, hotels, and activities well before your trip, you can avoid disappointment due to unavailability and ensure that you get the best possible prices. It's advisable to book at least three weeks prior to departure in order to obtain a rate below the average, and don't forget to compare prices and read reviews before making your reservations.
By planning and booking in advance, you can ensure a smooth and stress-free vacation experience while also keeping your budget in check.
Use Local Currency
Finally, using local currency (the Dominican peso) can help you save money during your Punta Cana vacation. While US dollars are widely accepted and preferred in tourist areas, using local currency can often result in more favorable exchange rates and better deals. To exchange your US dollars for Dominican pesos, you can visit banks, currency exchange offices, or certain hotels.
By utilizing local currency, you can avoid paying the tourist premium and make the most of your vacation budget, allowing you to fully enjoy the affordable paradise that is Punta Cana.
Summary
In conclusion, Punta Cana is an affordable Caribbean paradise that offers a wealth of attractions, accommodations, dining options, and activities for budget-conscious travelers. By taking advantage of the destination's proximity to the United States, well-developed tourism infrastructure, and competitive local economy, as well as following money-saving tips such as traveling during off-peak season, booking in advance, and using local currency, visitors can enjoy an unforgettable vacation experience without breaking the bank. So pack your bags and get ready to discover the budget-friendly wonders of Punta Cana!
Frequently Asked Questions
Is it worth going to Punta Cana?
Based on its sunny climate, gorgeous beaches, and low cost of living, Punta Cana is definitely worth going to. Not only is the weather perfect for a beach vacation, but you'll also get the most bang for your buck when it comes to accommodation and food.
It's the perfect place to escape and relax!
What is better Jamaica or Dominican Republic?
Considering the varied activities available, Jamaica is a better option than Dominican Republic as it offers an ideal mix of relaxing, adventurous and cultural experiences. While Dominican Republic has its resort-centric attractions, Jamaica provides more diverse attractions which make it a preferable destination.
How much money do you need to take to Punta Cana all inclusive?
To fully enjoy a luxurious all-inclusive experience in Punta Cana, you should plan for a budget of approximately RD$6,000 per person per day. However, you don't need to take this entire amount with you, as you can use your credit card and withdraw cash from ATMs if needed.
Thus, it is advisable to bring roughly 200-300 USD per person for your Punta Cana trip.